Chase and Tyler Foundation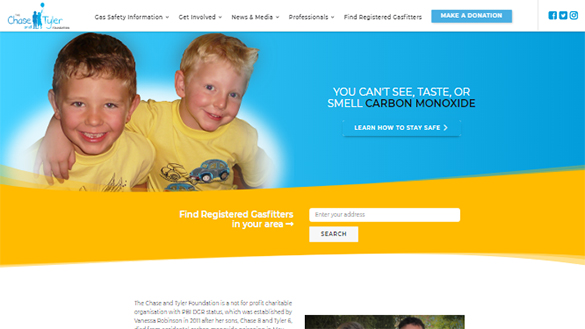 The Chase and Tyler Foundation provides support to those who have been affected by CO Poisoning. They provide education and resources to prevent sickness and death caused by CO in homes, at work, and recreational activities.
Snug Site assisted with a new website with an updated style, and improved functionality to help visitors more easily find information. A highlight is the "Find Registered Gasfitters" tool, which uses geolocation and interactive map features. Snug Site also created an Online Donation form that utilises on-site Payment gateway technology with a recurring automatic payment option.
Key Features:
/ Gasfitters Finder with Map
/ Donation Form
/ Content Silos
/ Page Builder