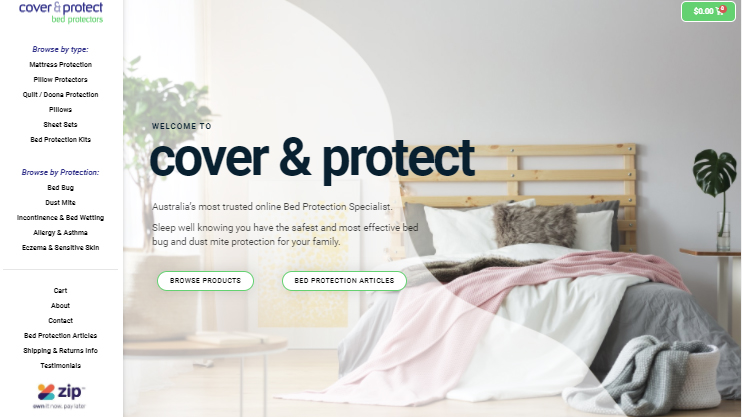 The Bed Protector Specialists
Cover and Protect have been supplying bedding that protects against allergens, bed bugs, and spills. They provide a professional online store and amazing customer service. The website showcases the bedding protection niche of this business and offers an easy to browse online store.
Snug Site introduced a "Browse by Protection" taxonomy and menu, to allow customers to more easily find the type of product they need.
Snug Site also introduced Category specific, and Protection specific Icons, so that customers more easily understand which cateogry and protection type they are icons

Key Features
/ Custom product type icons
/ Designed around SEO
/ Brand Typography
/ Product Video Tabs
From our Elementor Experts Listing...
"We designed and developed this online store using Elementor Theme Builder across all areas of the website. It features a bespoke WooCommerce Category Archive – the concept behind the design is to provide more detailed, yet digestible information at the Product Category level. We also aimed to improve accessibility for elderly customers, and designed a custom Blog Archive, and Single Post layouts."