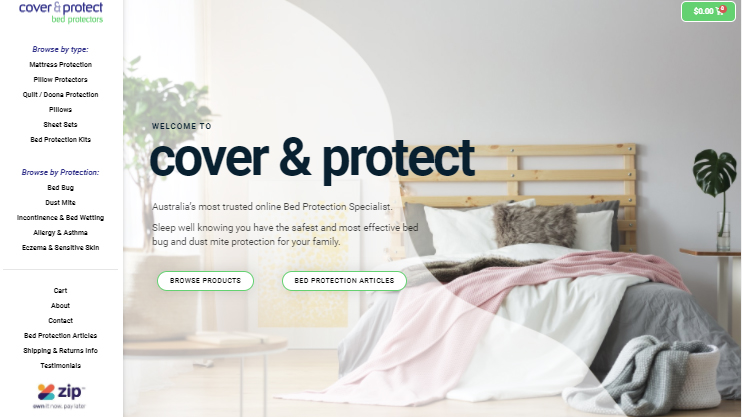 The Bed Protector Specialists
Cover and Protect have been supplying bedding that protects against allergens, bed bugs and spills. They provide a professional online store and amazing customer service. The website showcases the bedding protection niche of this business and offers an easy to browse online store.
Key Features
Custom WooCommerce Store Structure, Product Category Home-Page Portal, Sliding Testimonials, Designed around SEO, Brand Typography. Product Video Tabs.