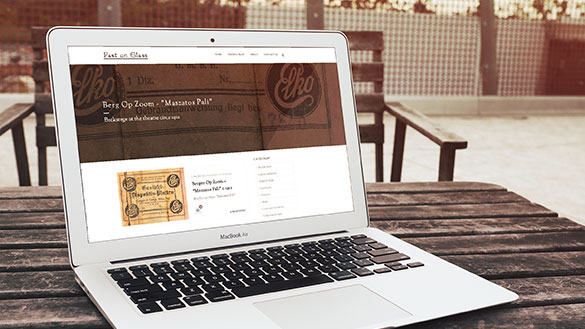 Digitising a glimpse into the past
An amazing Blog that is digitising and cataloguing hundreds of pre-great war photos. The overall design of functionality and style was very enjoyable.Past on Glass features multiple Blog Layouts and showcases various Blog categories in the most appropriate form – making for an easy to explore and a smooth experience for visitors.Past on Glass features an easy to read Newsletter Subscription and Social Pages information in the footer of the website.Special attention has been placed on the design and ambiance of the website – the brief was to keep it classy and void of colour.
From our Elementor Experts Listing...
"The Past on Glass project sits proudly in a niche corner of the internet – demure and cool. It doesn't need to be the latest sensation, it just wants to bring the photography of László Isépy to life after 110 years of sleeping in his attic. When the right people happen across the website – they become the lucky few, who are in awe of the richness, power, and beauty that unleashes, and stays with them for as long as they would like to swim in the rich history laid bare via the power of Elementor."