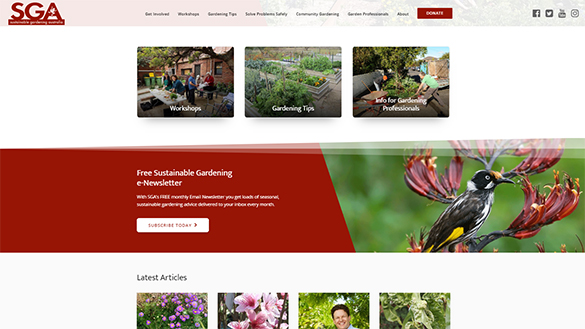 Sustainable Gardening Australia
It is quite rewarding to be tasked with redesigning a website that most of us in the office already often visit. SGAOnline.org.au has a lot of great content, and a great message to share; "achieving a healthy planet, and building community through sustainable gardening." We developed a website that better helps visitors find the information they are after and promotes ongoing exploration of what SGA has to offer.
Key Features:
Category based header background, Related Categories Sidebar, Content Silos, Beautiful Design.