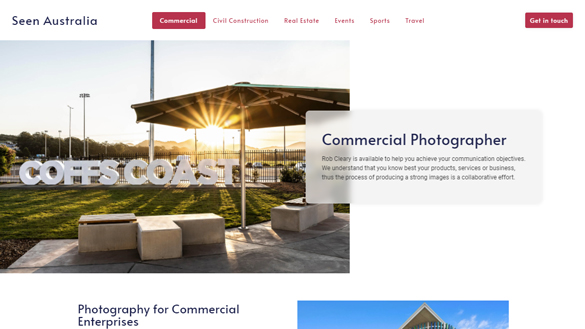 Coffs Harbour Commercial Photography
Seen Australia produces amazing results with a camera, their photography is simply amazing. We created a website that highlights the photography, and let's it speak for itself. We implemented a powerful SEO plan, and ensured that visitors not only find what they are looking for, but experience a wider range of this photographers amazing skill.
Key Features:
/ Elementor Website Design
/ Elementor Pop-up Slideshow Galleries
/ Great Responsive Design
/ Elementor Training
From our Elementor Experts Listing...
"I'll have to admit, we were pretty lucky here, we had an amazing client, who makes beautiful photos, who gave us carte blanche to build an awesome website. Everything went so well – Using Elementor was a joy, we found the perfect font, the website launch went smooth, we had a fun Elementor Training session. The client is happy, I'm happy. If you're looking for a little happiness too, perhaps together we can attempt to reproduce this enriching and enjoyable experience. Speak to you soon."