We often receive this question from our new customers for Elementor website design. With so many hosting providers available, each offering various hosting options, it can be overwhelming to choose the right one.
As a rule, we recommend a specific host and plan that fits the needs of our new WordPress website build customers. However, people still often wonder why there are so many different hosting options available.
The truth is, most website owners aren't technically savvy, and even after researching the differences between hosting types, they can become more confused. That's why we'll try to explain these different website hosting options in a straightforward manner, without getting too technical.
First some examples of Hosting plans…
When going to a Hosting provider like VentraIP, and navigating to their Web Hosting product, you'll see something like this…
Siteground shows this..

Bluehost shows these options…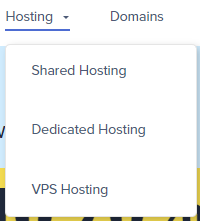 Summary of various Hosting Plan types
"Web Hosting", "Business Hosting", "Shared Hosting", "Standard Hosting"
These are all the same and refer to the standard service. It's a cost-effective option that provides basic level performance and features.
Your website is hosted on a server, which is essentially a specialized computer located in a cabinet within a building that contains hundreds of these cabinets. However, you do not have exclusive access to the server. Instead, you share it with other hosting customers, sometimes numbering in the hundreds.
Each customer is given their own login to access their section of the server, typically through a hosting dashboard called cPanel. However, all websites are installed on the same server and share the resources such as disk space, memory, traffic, and processing power.
This type of hosting is suitable for simple to medium complexity websites with low concurrent traffic, and is used by most websites.
"Business hosting" is just a marketing term, and sometimes it might offer slightly more resources per hosting customer, meaning fewer customers on each server. In reality, it's simply shared hosting, as the hosting environment is shared with other customers.
Custom Hosting
This is typically just shared hosting, but with the added advantage of being able to build your own plan by choosing the amount of resources you believe you will need, such as disk space, memory, and processing power. Essentially, you can build your own shared hosting plan.
WordPress Hosting / WooCommerce Hosting
Don't be misled, this is simply shared hosting, often marketed as such due to the high demand for WordPress hosting. However, some hosting companies may offer slight variations, such as optimized server configurations for better performance with WordPress software, or additional WordPress-related features like a staging environment.
Keep in mind that many of these plans might also limit the hosting features available. Hosting companies often assume that WordPress hosting users won't need or understand certain tools like cPanel or server logs, resulting in a reduced version of hosting compared to what's available with shared hosting.
Dedicated Hosting
With dedicated hosting, your website has its own server and doesn't share server resources with others. This often leads to better performance, as the server is only using its resources for your website. Dedicated hosting plans usually offer more resources, but they can be more expensive.
Cloud Hosting
Cloud hosting is similar to shared hosting, but instead of being on a server with others who are sharing its resources, you have access to a large pool of resources provided by a cloud computing infrastructure. Your website is also typically hosted on a network of servers around the world, providing redundancy in case one server goes down.
VPS Hosting
VPS hosting is suitable for those who have technical knowledge or have an in-house team of server engineers. With VPS hosting, you get an empty server and must install your own server software and management tools. You are responsible for ongoing maintenance and security of the server.
"Managed Hosting"
This term is often used in conjunction with other hosting plans, such as "Managed WordPress Hosting" or "Managed VPS Hosting." The term implies that the hosting provider will be more involved in the management of the server and software running on it, offering services such as server upgrades, bandwidth monitoring, security patching, and access to support.
However, the term is sometimes misleading, as many managed hosting services don't offer anything more than non-managed hosting. In reality, all hosting providers are technically managed as it's their responsibility to ensure their servers are running smoothly and remain secure. They should also provide support for hosting-related tasks. Although there may be some true "Managed" hosting services available, they are rare, and finding a truly managed service can be challenging.
Reseller Hosting
This is for those wanting to sell Shared hosting to others. Basically, you buy a VPS and have software built in (like WHM) that allows you to more easily on-sell Shared hosting to others.
Conclusion
Get Standard hosting if your website is a light-weight.
Get Cloud Hosting if you expect a lot of traffic or plan to use a lot of different WordPress Plugins.
Get VPS if you are a large organisation that has a team of web experts in house.